We are offering Virtual Donation Yoga on Youtube.
(Watch here)
↓↓↓↓↓↓↓↓↓↓↓↓↓↓↓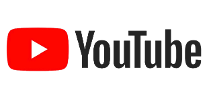 Ja Yoga is closed due to state requirements.

All member classes and packages will be paused until you return or take a live stream class.
We are offering live zoom classes. Text (562)746-7779 to receive the link for our next yoga class. Or go to our Facebook page https://www.facebook.com/Jayoga.org/
Welcome to Ja yoga
Ja Yoga was created as a sanctuary to make one feel comfortable and supported during their yoga journey. The uniqueness of Ja Yoga is that we focus on specific body parts each day along with the corresponding chakra (energy center). All of Ja Yoga's guides are highly trained to guide you in the safest ways possible while helping you strengthen, stretch and bring well being. We will offer you suggestions throughout your yoga practice so you can tailor the moves to your body's own level.
We welcome you to our sanctuary to experience this Shamanic journey called
Ja Yoga.